LA NEWS COMPLETE PAR ICI-
Hi all!
As we were saying last week, we have moved to a new format in what it comes to new releases. Due to the increasing number of miniatures we have planned to add to our catalogue, from now onward we are releasing them in a weekly basis instead of monthly. So, as promised, here is another release...
This time, we have another classic miniature from the legendary Elite Miniaturas and it seems we are starting re-releasing the long unavailable Franco-Prussian War collection!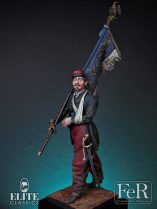 LE SITE DE FER PAR ICI
Sculpture: Stefano Cannone
Painting: Fernando Ruiz
Material: Resin
Number of parts of the kit: 8
Scale: 75 mm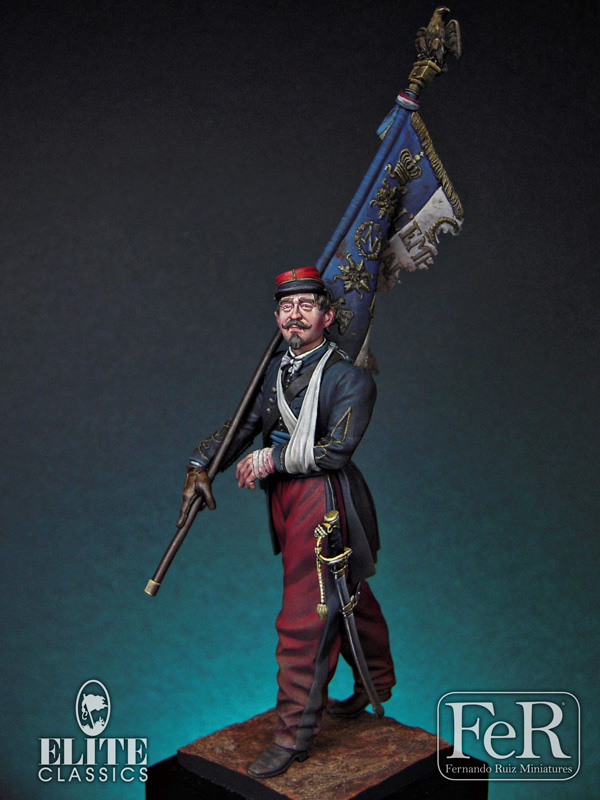 news of the last week
Hi all!
Yes, you guessed it, we have new releases! But before showing them to you, we would like to explain a small change of format we are going to try in the way we release new stuff. As you know, we use to make a several-miniatures release every month; that means we need to have everything ready for a certain moment (or as we call it, "the warp opening window of opportunity"). Let's be really honest about it: it is a bit of stress for everyone involved as sometimes is really difficult to make all things concerning production, painting, design, etc. match at the same time. Add to that the increasing number of new releases we are having (and that we have planned for the year) and you get a situation in which that decisive monthly action involves every time more work and resources.
So, keeping in mind that we are a small company and our work resources are not unlimited, we have decided to release our new miniatures in a WEEKLY BASIS. It means that we'll have the same amount of new miniatures, but instead of releasing, let's say 5, in a particular day of the month, we are going to release them during the whole month. That way we'll have all the time to concentrate on every single release and showcase it as it deserves, we will avoid delaying the whole release lot just because something is not ready and everything would be easier from a logistics point of view. Maybe one week we won't release anything or maybe we release 2 figures, depending of the volume of things ready at that point, we'll see.
In any case, just wanted to keep you all updated, as you know that communications with the customers are very important for us. Let's check those new minis!
First one is a nice Confederate Officer for Fahrenheit Miniature Project: